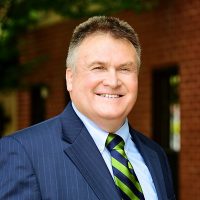 New York Office
255 West 36th Street
2nd Floor
New York, NY 10018
Tel: 212-695-3333
Fax: 212-695-3343
John Gallagher
Surety Consultant & Project Manager
John Gallagher is a seasoned professional with more than 25 years of construction industry experience. John's background includes extensive construction project management and consulting experience, spanning a wide range of project types, including:

Hotels
Restaurants
Retail stores
Car dealerships
Multi-family residences
Commercial buildings
Healthcare facilities
Recreation centers
At Beacon Consulting Group, John helps provide our clients with a wide range of construction consulting services, including:
Construction Project Monitoring
Contractor Claims Analysis
Change Order Review & Negotiation
Construction Cost Analysis
Construction Management
Review / preparation of bid packages
Communicating with the subcontractors/vendors on a daily basis
Reviewing construction-project-related documents
Assisting with cost-to-complete analyses
John works as part of Beacon's NYC team and resides in NJ with his wife and three children. In his spare time, John enjoys a wide range of hobbies and interests, including volunteering as a coach for the Phoenix Special Olympics Club based in Oceanport, NJ and working on home improvement projects. John is also a Captain in the Auxiliary Air Force (CAP) - U.S. Air Force Auxiliary.
EDUCATION & CERTIFICATIONS

Limerick Institute of Technology, Bachelors of Construction Project Management
OSHA 30
LEED Green
MCIAT, Chartered Institute of Architectural Technologists