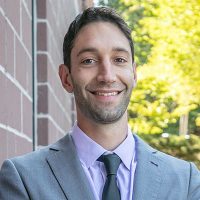 Massachusetts Office
407R Mystic Avenue
Suite 32C
Medford, MA 02155

Tel: 781-395-1650
Fax: 781-395-1651
Mike Kinahan
Surety Consultant & Construction Project Manager
Michael Kinahan has more than eight years of experience providing construction consulting services, including extensive experience assisting sureties on bond-default-related matters, such as project assessments, bond claim analysis, project re-lets, and construction management oversight. A graduate of the University of Rhode Island (B.S. Civil & Environmental Engineering), Mike is a highly motivated, technically savvy professional with extensive experience in software applications such as Primavera, CADD, and MS Excel.
Mike's attention to detail on construction accounting issues along with his ability to work effectively with onsite construction personnel has enabled him to build a track record of success in helping to turn around troubled projects for Beacon's clients. Mike is currently serving as a Project Manager on the MBTA Assembly Square Station project and is also actively involved in other Surety Consulting and Construction Consulting projects for Beacon.
Mike has worked on a number of field construction teams as a project engineer, has been involved in construction defects evaluations and is now a valuable and versatile member of Beacon Consulting Group's construction management team. On a personal note, Mike is a competitive athlete who enjoys playing team sports (particularly basketball and softball).
Since joining Beacon, Mike has utilized his construction and surety consulting expertise on a wide range of assignments and project types across the U.S., including:
Schools & Universities
Aiports, Mass Transit & Other Tranportation Projects
Roadway & Tunnel Construction & Restoration
Residential Buildings and Complexes
Commercial Buildings, Interior & Exterior projects
Public Buildings (Courthouses, Law Enforcement, etc)
Water Treatment and Sewage Treatement Plants
Parks, Recreational Facilities & Historic Sites
Healthcare and Retirement Homes
Correctional Facilities
EDUCATION & CERTIFICATIONS:
Bachelor of Science in Civil & Environmental Engineering (University of Rhode Island)
MA Construction Supervisors License

ASSOCIATIONS:
National Bond Claims Association
American Bar Association, Assoc. Member
Founder, Professional Engineering Fraternity (Theta Tau)