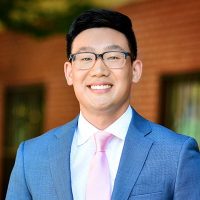 New York Office
255 West 36th Street
2nd Floor
New York, NY 10018
Tel: 212-695-3333
Fax: 212-695-3343
Andrew Lem
Surety Consultant & Project Engineer
Andrew Lem, E.I.T. is Project Engineer based in Beacon Consulting Group's NYC office since early 2017. A native New Yorker who grew up in Northern Westchester County, Andrew is a graduate of Villanova University, where he earned his Bachelor of Science degree in Civil Engineering. Since joining Beacon, Andrew has been working on a wide range of construction consulting assignments, serving our clients in all of the following areas:
Contractor Claim Analysis
Change Order Review & Negotiation
Construction Cost Analysis
Construction Management
Assisting in the preparation of bid packages
Communicating with the subcontractors/vendors on a daily basis
Reviewing construction-project-related documents
Assisting Project Managers with cost to complete analyses
Prior to joining Beacon's team, Andrew worked as a Staff Engineer for a Pennsylvania-based engineering / consulting firm. His background there included a broad range of project engineering experience, including:
Designing plans for site layout and grading, stormwater management, and soil erosion & sediment control
Performing site investigations to assess and document site conditions
Reviewing submittals and RFIs against conformance specifications
Assisting in addressing regulatory comments from review letters to obtain agency approval and permitting.
Managing project administration (correspondence, cost estimates, and report prep)
During college, Andrew spent time working as an engineering intern for the New York City Transit Authority (MTA) and a large NYC-based engineering / construction firm. At the MTA, Andrew's work included assisting in Subway line bridge inspections, working on Hurricane Sandy flood mitigation projects, and conducting inspections throughout NYC to classify different concrete defects.
EDUCATION & CERTIFICATIONS
Bachelor of Science, Civil Engineering (Villanova University)
EIT Certification
OSHA-30 Certification
40-Hour Hazwoper Trained