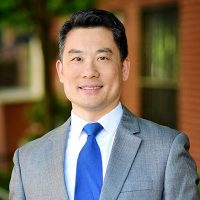 New York Office
255 West 36th Street
2nd Floor
New York, NY 10018
Tel: 212-695-3333
Fax: 212-695-3343
John Yeung
Vice President
John Yeung has more than 20 years of project management and construction consulting experience within the education, municipal, transit, commercial, residential and healthcare sectors. His extensive construction knowledge and analytical background allows him to perform a variety of roles, from field supervisor to project manager, for clients ranging from surety to construction companies. Mr. Yeung's ability to act as liaison between owners, principals and contractors has been instrumental to his success in resolving project conflicts and coordinating solutions for troubled projects.
John was appointed to the position of Vice President in January of 2017, and is responsible for all New York area operations. John earned a BS in Environmental Engineering, and an Associates in Mechanical Engineering from Penn State University, as well as a Diploma of Construction Management from New York University.
Since joining Beacon in 2006, John has consulted on and managed an extensive portfolio of projects. John has also played a major role in the management of Beacon's sister company, Beacon Merchant Construction, Inc., which specializes in providing General Contracting services on defaulted and re-let construction contracts.
EDUCATION & CERTIFICATIONS:
Diploma of Construction Management, New York University
Bachelor of Science in Environmental Engineering, Penn State University
Associates in Mechanical Engineering, Penn State University
New York City Department of Buildings Support Scaffold Certificate
LEED Green Associate
ASSOCIATIONS:
Approved Quality Control / Quality Assurance Inspector for the New York City Transit Authority
New York Building Congress