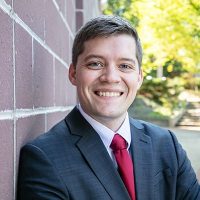 Massachusetts Office
407R Mystic Avenue
Suite 32C
Medford, MA 02155

Tel: 781-395-1650
Fax: 781-395-1651
Marcus Lehner
Surety Consultant & Project Engineer
Marcus Lehner, E.I.T. is a talented project engineer and surety consultant with extensive experience working on construction consulting assignments. A native of Long Island, NY, Marcus now lives in the Boston area. Marcus started working at Beacon's New York City office in 2014 upon completing his undergraduate degree in Civil Engineering from Northeastern University. Since that time, Marcus has worked on numerous construction consulting projects, earned a Masters of Science degree in Structural Engineering (also from Northeastern) and transferred to Beacon's Medford, MA office.
Marcus has experience working on a broad range of construction consulting assignments, including projects in all of the following categories: Educational, residential, transportation, marine, commercial and municipal construction. As a Project Engineer, Marcus has extensive experience managing day-to-day operations of construction projects, including handling submittals, transmittals, RFI's, RFQ's, closeout documents and construction management oversight.
Drawing upon his years of experience, Marcus helps assist Beacon's Surety clients to efficiently handle a wide range of matters related to bond-default issues including cost-to-complete analyses, payment bond claims review, and assembly of completion bid packages. Marcus also has significant experience working on Construction Defects claims assignments. As one of Beacon's most tech-savvy staff members, Marcus is adept at using a wide range of software including Auto Cad, Microsoft Project, and other useful tools.
EDUCATION & CERTIFICATIONS
Northeastern University, M.S., Structural Engineering
Northeastern University, B.S., Civil Engineering