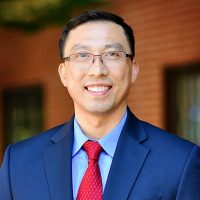 New York Office
255 West 36th Street
2nd Floor
New York, NY 10018
Tel: 212-695-3333
Fax: 212-695-3343
Michael Yeung
Surety & Construction Project Consultant
Mike Yeung joined Beacon Consulting Group in early 2019. Mike helps to provide a wide range of construction consulting services to Beacon's clients by supporting the Project Managers and Engineers based in our NYC office. Mike helps our team with the completion all of the following types of project tasks and more:

Contractor Claims Analysis
Change Order Review
Construction Cost Analysis
Assisting in the preparation of bid packages
Analyzing and organizing construction project documents
Assisting Project Managers with cost to complete analyses
Mike's focus and great attention to detail enable him to quickly review, analyze and QA check complex project cost spreadsheets. These traits and others make Mike a valuable member of Beacon's NYC team.
Prior to joining Beacon, Mike worked for Standard & Poor's where he was a Primary Credit Analyst working in the Structured Finance area. Mike's work at S&P included assigning and monitoring credit ratings on various retail credit asset classes including, Credit Cards, Amortizing Consumer loans, and Dealer Floorplan loans.
EDUCATION
Regis University, MBA in Finance/Accounting
Temple University, B.S. in Finance/International Business