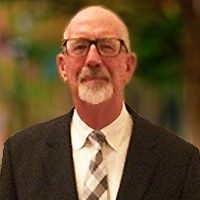 New York Office
255 West 36th Street
2nd Floor
New York, NY 10018
Tel: 212-695-3333
Fax: 212-695-3343
Robert Wittenberg, P.E.
Senior Project Manager, Surety & Construction Consultant
Robert Wittenberg is a seasoned construction professional with more than 30 years of experience providing management and oversight on construction projects. Over the past three decades, Bob has worked for engineering firms, AIG, the U.S. Coast Guard and leading construction consulting firms.
In the Surety Consulting/Engineering area, Bob worked at AIG for 22 years where he was Director-Surety Engineering. Throughout his years at AIG, Bob consulted on, and managed the resolution of, numerous construction-related matters associated with complex bond default issues.
Since joining Beacon, Bob has utilized his construction and surety consulting expertise on a wide range of projects, including monitoring, consulting on, or managing the completion process for projects in the following areas:
Bridges
Schools & Universities
Marine Structures
Tunnels
Roofing
Federal Buildings

Military Facilities
Bob also has extensive experience in the area of marine-related infrastructure, including bridges and other marine structures. Related to this, he was Chief of the Construction Division for the US Coast Guard Bridge Alteration Branch. In this capacity, he was responsible for all construction-related matters pertaining to the alteration of bridges declared obstructive to navigation under the Truman-Hobbs Act.
EDUCATION & CERTIFICATIONS:
Drexel University, B.S. Civil Engineering
Professional Engineer (P.E.), State of Pennsylvania

ASSOCIATIONS:
National Society of Professional Engineers
National Bond Claims Association
Eastern Bond Claims Association