Institute of Contemporary Art
Location: Boston, MA
Project Type: Educational, Institutional
Services: Surety Consulting, Construction Management, Construction Claims Review, Quality Assurance / Quality Control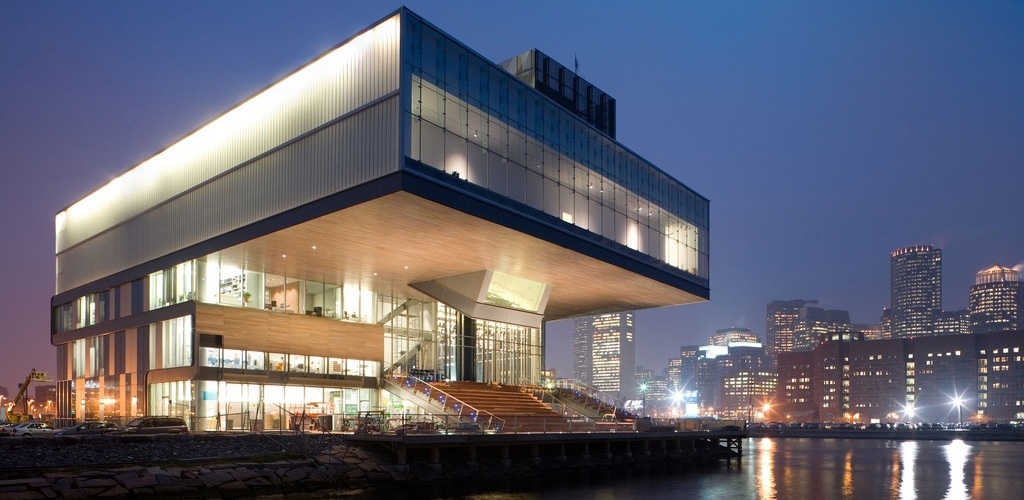 The Institute of Contemporary Art is located on Boston Harbor at Fan Pier in South Boston. The 62,000 square foot building includes 18,000 square feet of galleries, a performing arts theater, a restaurant, a bookstore, education/workshop facilities, and administration offices.
Beacon's Role/Services
After the General Contractor went out of business with approximately $4 million worth of work remaining, Beacon provided construction management services. In this role, Beacon coordinated the remaining work with existing subcontractors in most cases, and new subcontractors which were brought in on an as needed basis. The major remaining work included the stucco façade, elevator operators and doors, café sliding glass door, leak inspection and repair, and the myriad of punch list items. The most interesting task was related to the HVAC system. The museum tight specifications for temperature and humidity, coupled with being a glass building cantilevered at the waters edge, made the balancing and commissioning of the system a challenge.

The Institute of Contemporary Art was named the 2007 recipient of the Harleston Parker Medal, a unique award presented periodically to the 'most beautiful building' in the greater Boston area by the Boston Society of Architects and the City of Boston.