Rutgers University CCB Building
Location: Piscataway, NJ
Project Type: Educational, Institutional, Commercial Building
Services: Surety Consulting, Construction Management, Construction Claims Review, Quality Assurance / Quality Control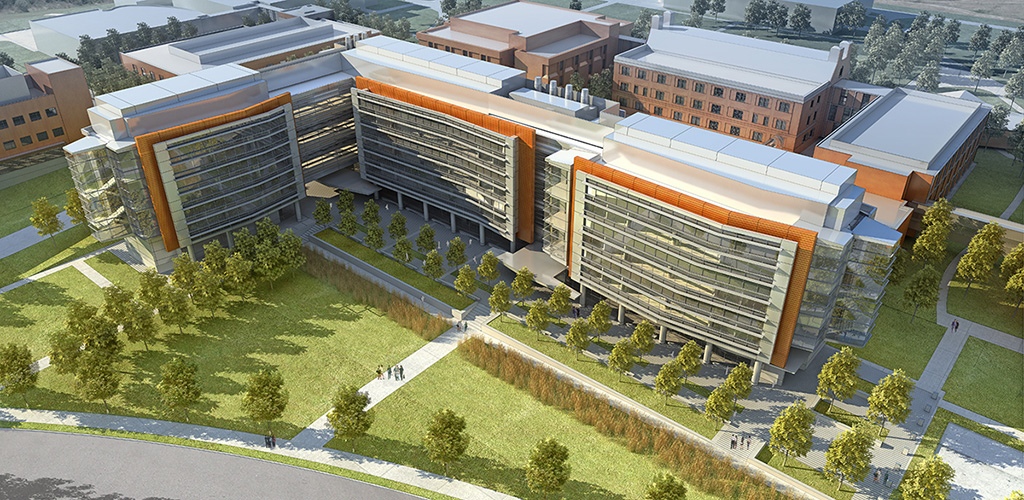 Beacon Consulting Group, Inc. was selected to provide construction consulting and surety consulting services related to the completion of a new building project at Rutgers University (Piscataway, NJ). Beacon has provided a wide range of on-site and off-site construction consulting services to support the Surety on this $115-million, 145,000-sf educational building project.
Starting late 2015, some of the services provided by Beacon have included:
Taking on an interim construction management role for the project (easing the transition / hand-over to the completion contractor)
Project communications & paperwork, such as Daily Reports, RFIs, & Submittals
Developing an RFP and helping to secure a completion contractor for the project
Project oversight & helping resolve issues related to the construction process
Rutgers University is the largest university in New Jersy, serving more than 45,000 undergraduate students and 20,000+ graduate and professional students. Originally chartered as Queen's College in November of 1766, Rutgers is the eighth-oldest college in the United States and one of the nine "Colonial Colleges" chartered before the American Revolution.
The Chemistry & Chemical Biology (CCB) project involves the construction of 145,000-sf, Gold LEED-certified building designed by Flad Architects. The building will house research/lab facilities, an auditorium/conference center, common spaces, meeting rooms, classrooms and instructional support areas.
Core facilities in the CCB building will include a microscopy suite, a class-100 chemistry clean room and laboratories for optical spectroscopy, nuclear magnetic resonance spectroscopy and X-ray crystallography laboratories. Classrooms will provide the latest technology to support teaching and learning. The facility's modular design and versatile infrastructure will allow reconfiguration of labs and classrooms to respond as technology evolves and the needs of students and faculty change. Common areas are designed to promote collaborations.